I went to this small island  just for one reason: to dive. Located in the Sporades, an archipiélago along the east coast of Greece in the Aegean Sea.
Alonissos National Marine park its the first Greece's marine protected área and home of monk seals (around 55 of 60) one of then, Billy ist often seen in Alonissos island, unfortunattly nor my case.
Not only was for my interesting the National Marine park, but also this year they open the first underwater museeum, located very close to the shore of the uninhabited island of Peristera, where you can visit a 5th c BC shipwreck. Well there is nothing left from the ship itself at it was a wooden one but it is posible to see the pile of wine amphoras that covered the length of the ship. A part from the ship I dived in diferents dive sites and I sow a lot of nudibrunchs and even an octopus.
I spend almost a week in the island, after diving I was usually exploring the island. With in a walking distance from Patitiri (main village and where the ferries arrived) is the Old village (Chora), it used to be the main city in the island till 1965 when a earthquake destroyd it, in the last years most of the houses have been repair.  These are quaint limestone and whitewashed buildings with terracotta roofs and painted shutters and balconies.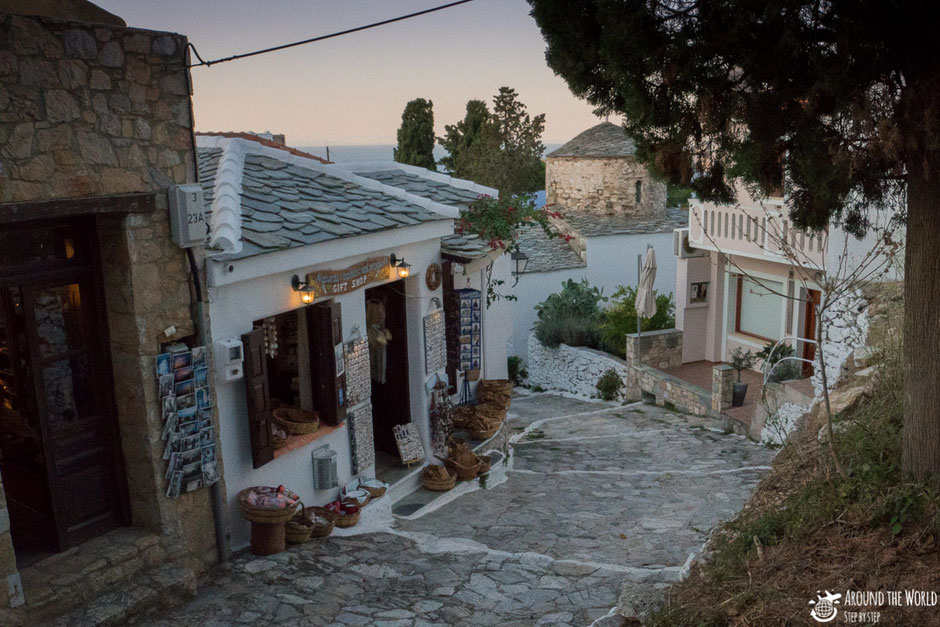 On my last day I rent a e-bike to tour the island,  it was great since I went up und down a lot, visiting different villages and beaches. Because it was a mountin bike I was able also to go through rough paths and finding hidden gems.
tips