On my way back from Alonnisos I visited a little bit of the Pelion península, just a couple of villages clse to the main city where I took the ferry to the the Sporades Islands. 
This península is a forgotten corner of mainland Greece. Many Little villages an deserted beaches. Many of the small towns in this region are linked by hiking paths. It makes for a great day to hike between some of the towns and discover them all on foot.
To discover the península is better to take a car otherwise you will have to pass across Volos several times. 
Portaria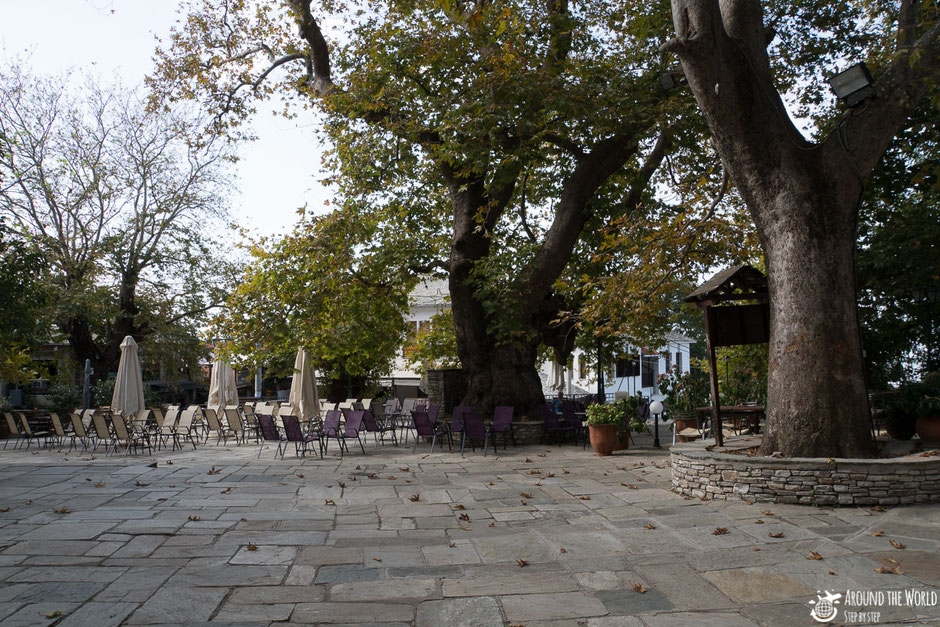 In Portaria you can take a short hike called "The Centaurus path" pedestrian path in the middle of forest, The trail is a 40 minute There is a creek running with some small waterfalls, I was there at the beginning of October and for my was the graphical definition of Autumn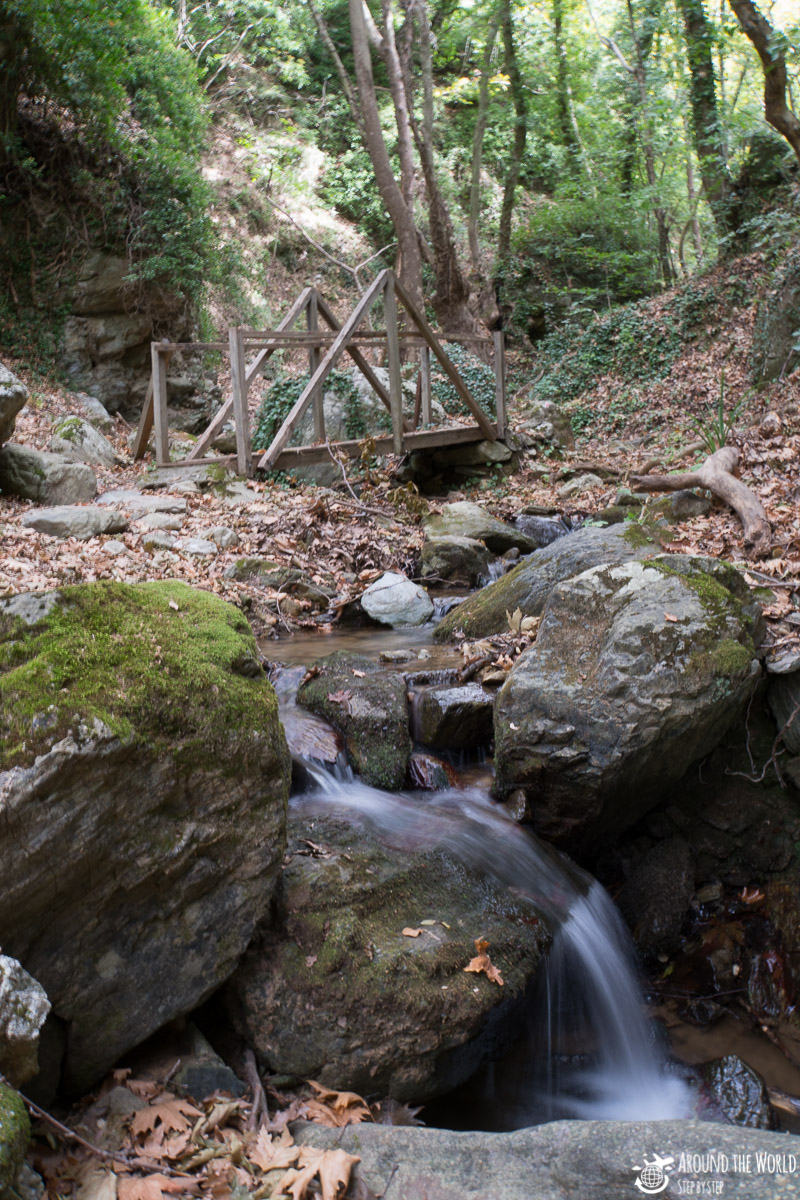 Makrinitsa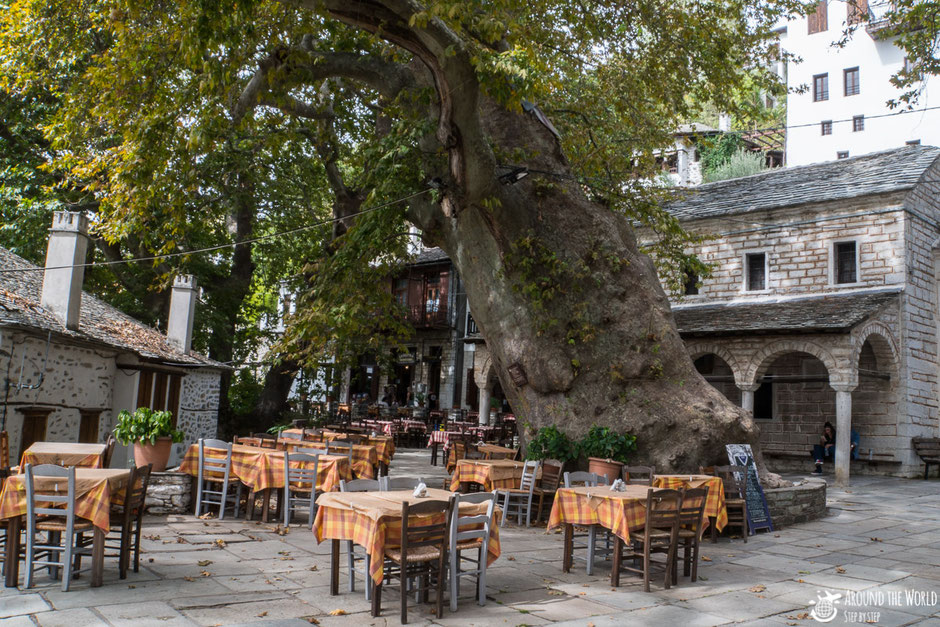 Considered one of the five most authentic villages in Greece, an ease walk from Portaria, just following the road.
This lovely mountain village with traditional guesthouses is the the Balcony of Pelion with stunning views.
Walk among its original streets full of all its beautiful architecture. You can admire the houses of the eighteenth century with their characteristic decorations and ornaments.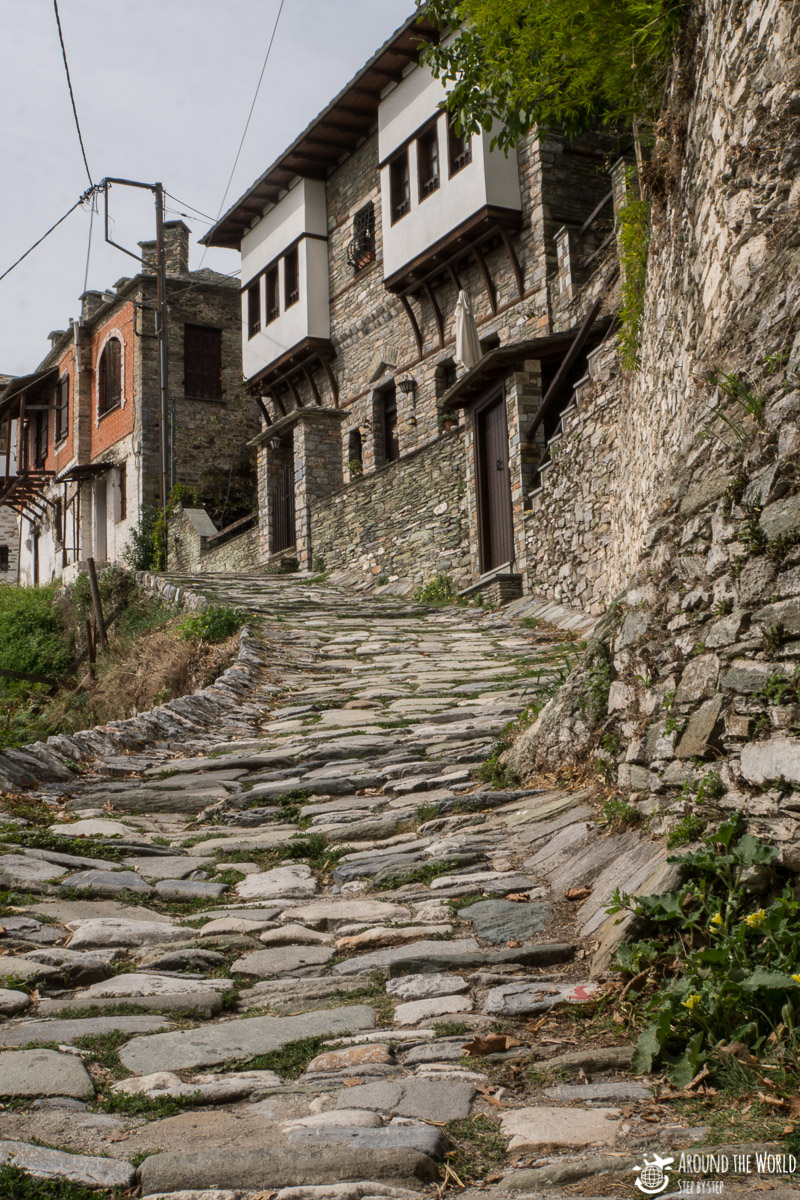 Volos
Main city and port of to the area, nice along the waterfront. 
---
tips
hotel in Portaria :  Erofili's Home
Stray dogs are abundant and not friendly, we aware if you hike any path .