I remember looking for ideas for a long weekend trip,  and searching for a day trip from Athens. In that moment I didnt have an idea of  what is to see in  mainland Greece, once i spotted a photo of the clifftop Monasteries of meteora i put in in my list of places to go.
Meteora is a vast complex of giant rock pillars with monasteries made on the picks of the sandstone cliffs centuries ago.
I arrive to Kalambaka in the afternon, and spent the rest of the day walking around and arrenging the tours that I want to take the next day.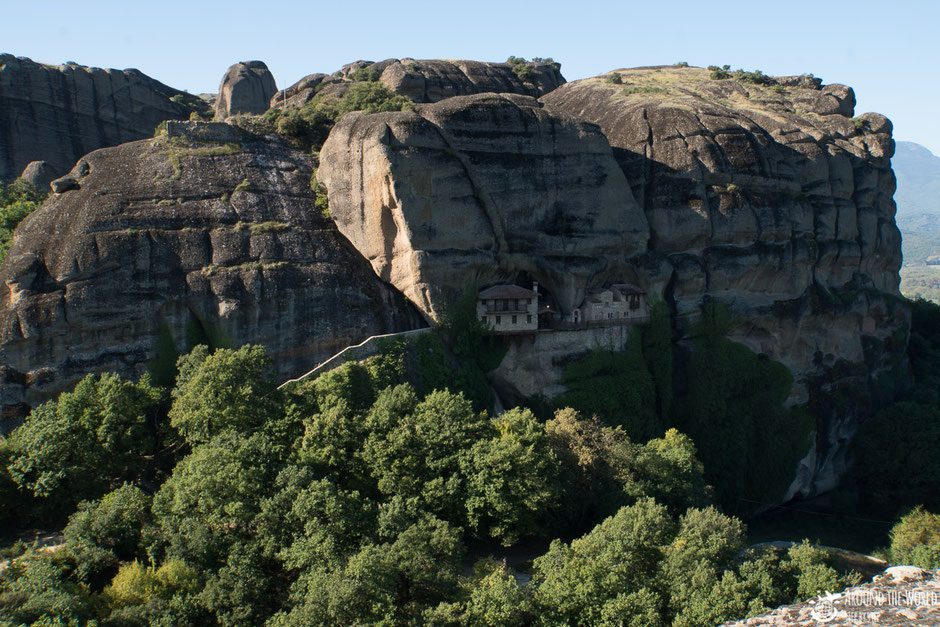 Next day a minivan peack me from my hotel and after picking up the rest of the people we start our hicking tour, during 4h we were walking around the área, having nice views of the monasteries, and also we sow the Ypapanti monastery, built aht the side of the rock. We were not able to visit it from inside due to Covid.
We did visit the great Meteora, and we were lucky to see one of the monks using the transportation metoths to avoid to go up and down the stairs.
 After the tour we were taken back to Kalambaka where I ate in the restaurant recomended by our tour guide.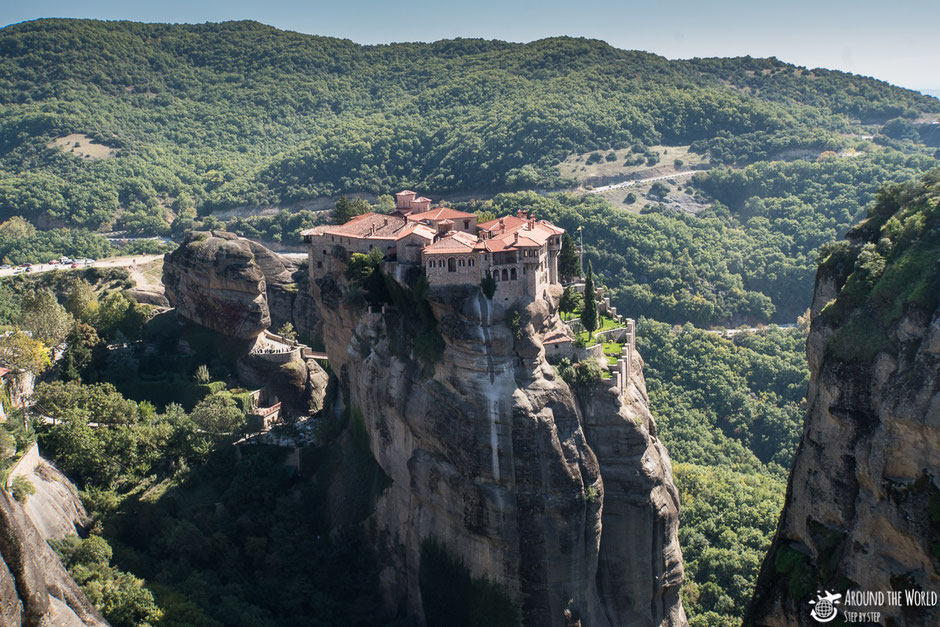 The second tour of the day es the sunset tour, in this tour we visit the agios Stefanos monastery and the Byzantine church of the Virgin mary and the Hermitages of Badova. The tour guide explained us a lot of the history and we jump off the miniband several times to take pictures, at the end we went to one of the sunset points to visit it.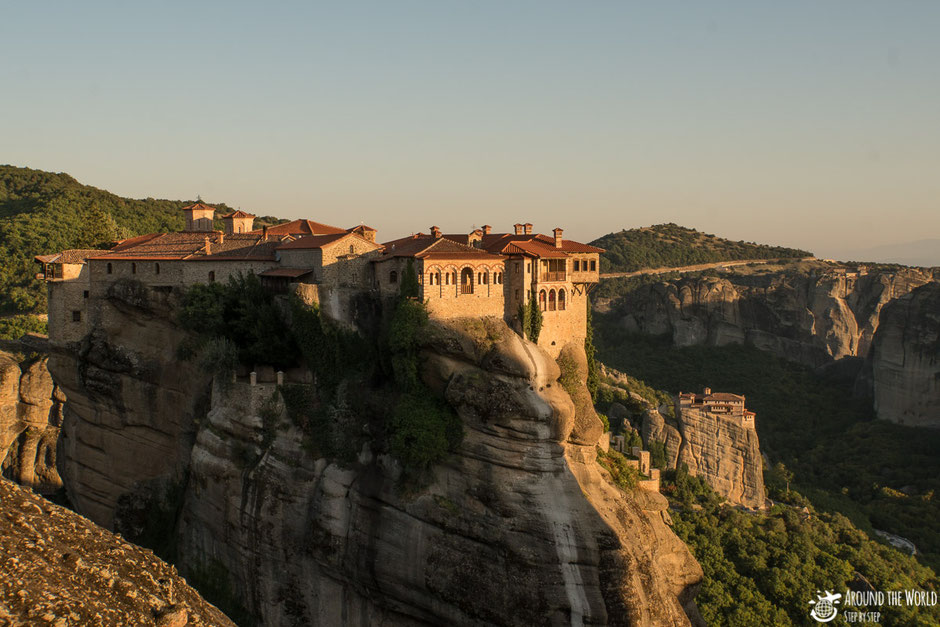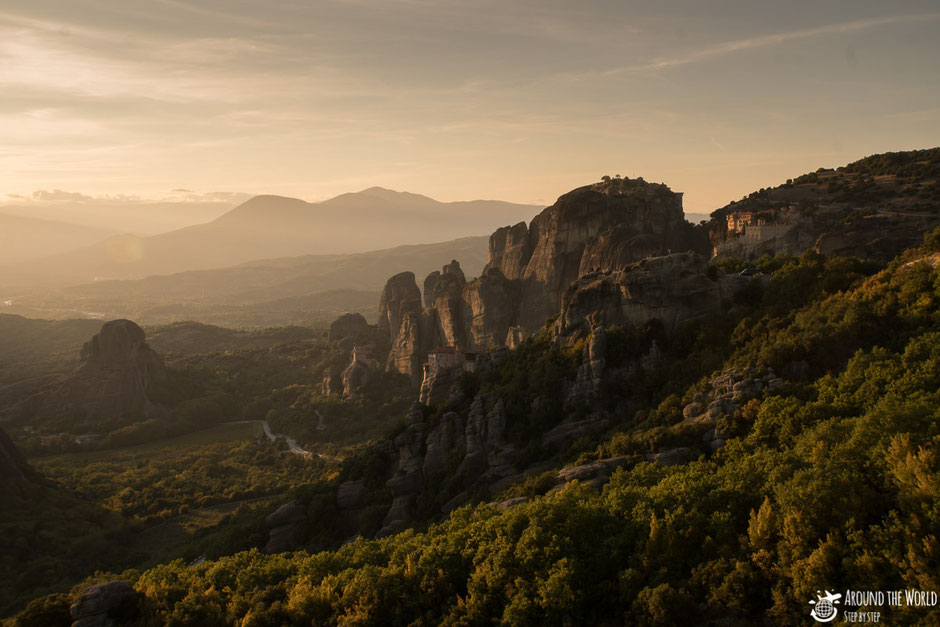 I spent a second day walking around the temples, I took the bus from kalambaka that let you at the entrance of the Great Meteora temple and from there I walked till agios stefanos and stop where ever I wanted to take pictures. Even though I was walking through the road there was not a lot of problems becase there was not that many autos or buses.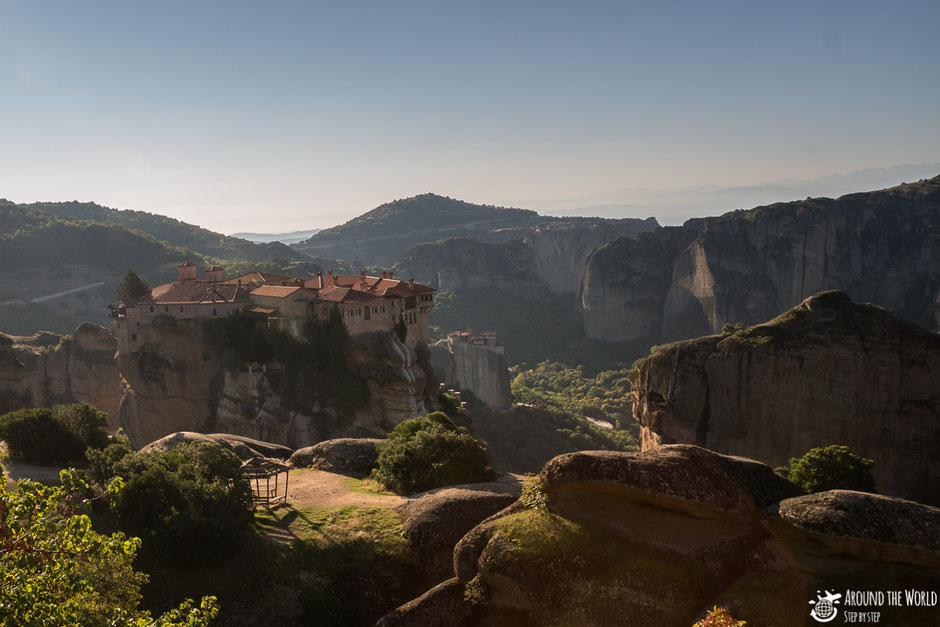 ---
tips
The entry to the Monasteries costs 3€ and the Byzantine church 2€ (prices from Oct 2020)
Woman must were a skirt to entry to the monasteries, not matter how long are your trousers (you can also use a sharon). Mens trousers have to be till the knew at least)
I took my tours with "Visit Meteora" : https://www.visitmeteora.travel
Cheap and teasty restaurant in Kalambaca :Psitopoleio Vakis (18 Sidirodromom)