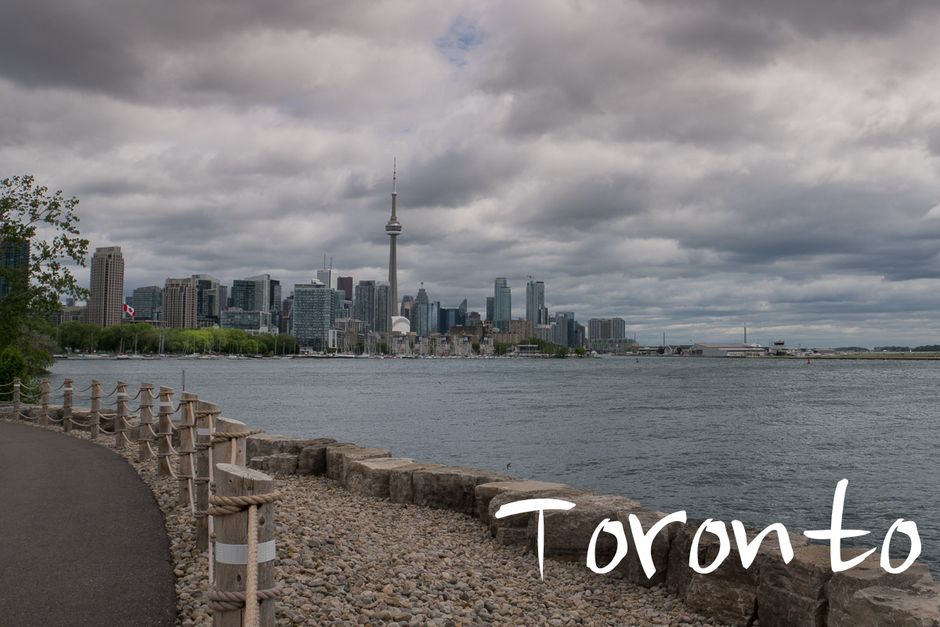 Between 31 May and 4 June 2018
To visit a friend who is living there
Around 25% of Hollywood movies are actually filmed in Toronto.
No, Toronto is NOT the capital of Canada, is Ottawa.
---
Second time for me visiting Canada, we arrived in the afternoon. The custom agent asked a lot of questions, it might be because the month before gabt in Toronto a van attack. During the night we took a short walk around the neighborhood where we were staying between little italy and Kensinton market.
Next day we started walking around the city visiting the campus of the university of Toronto, passing by the AGO, later we went to the the Famous Toronto 3D sign and the town hall. Really weird mix of new and old architecture in this square, not sure if I like it.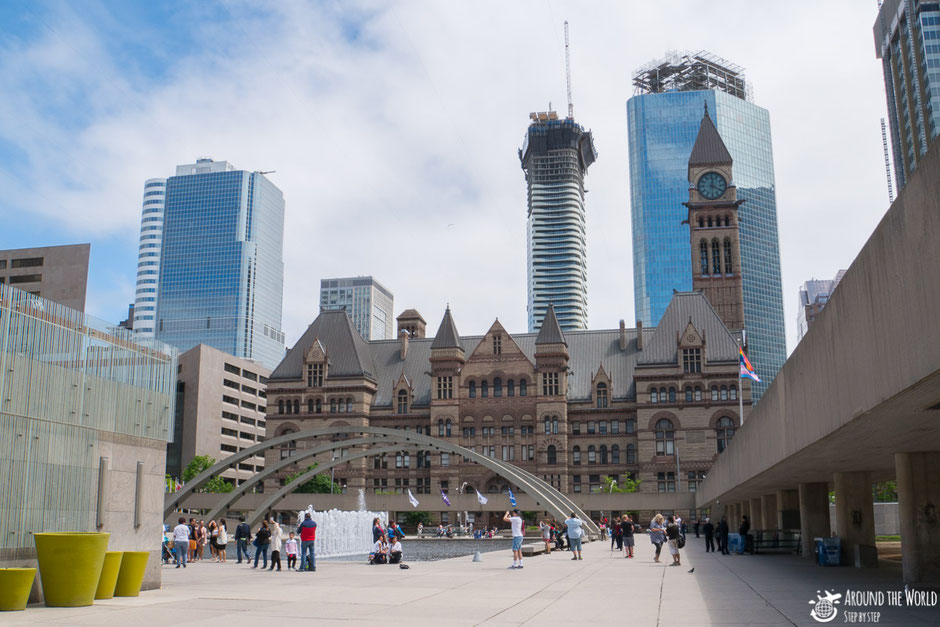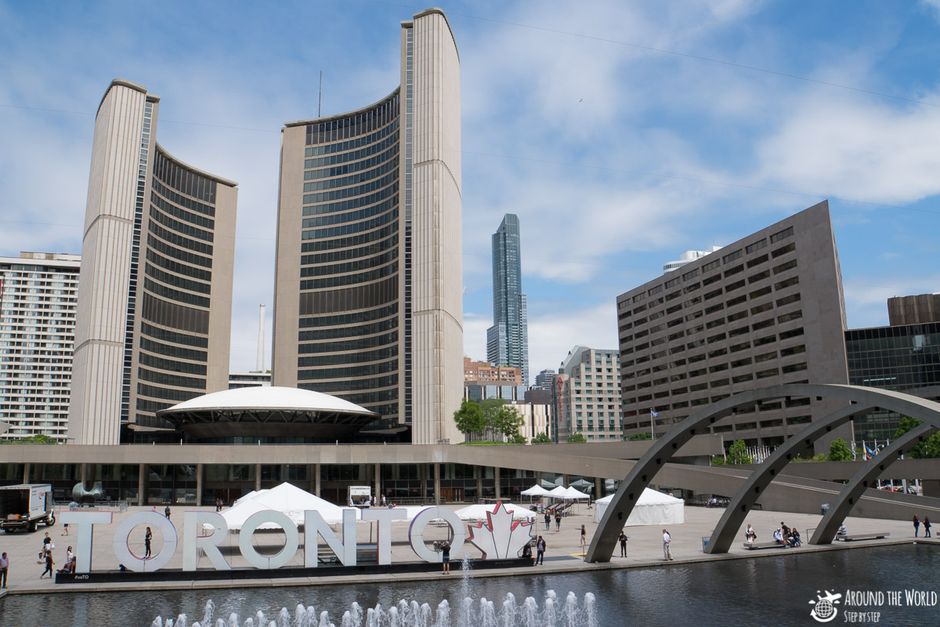 From there we walk in direction to St Laurence market passing by the Berczy Park Dog Fountain and the Gooderham Building ( Flatiron). In the market we bought some maple syrup and tried tons of different types of honey that a man was selling and he offered us a taste. 
Close to the CN Tower we had a beer in biergarten, the day was sunny and it was nice to enjoy a beer under the sun. I didn't went to the top of the tower, it was really pricey.
I really like to discover the street art every time that I visit a new city, although I prefer murals than the regular graffiti. 
Graffiti alley (yep that's it really name, look it up in google maps) is a good mix between both of them. Between Chinatown and Faschion market, have a look on it if you are walking around. Many people making photoshooting, it is a completely safe place.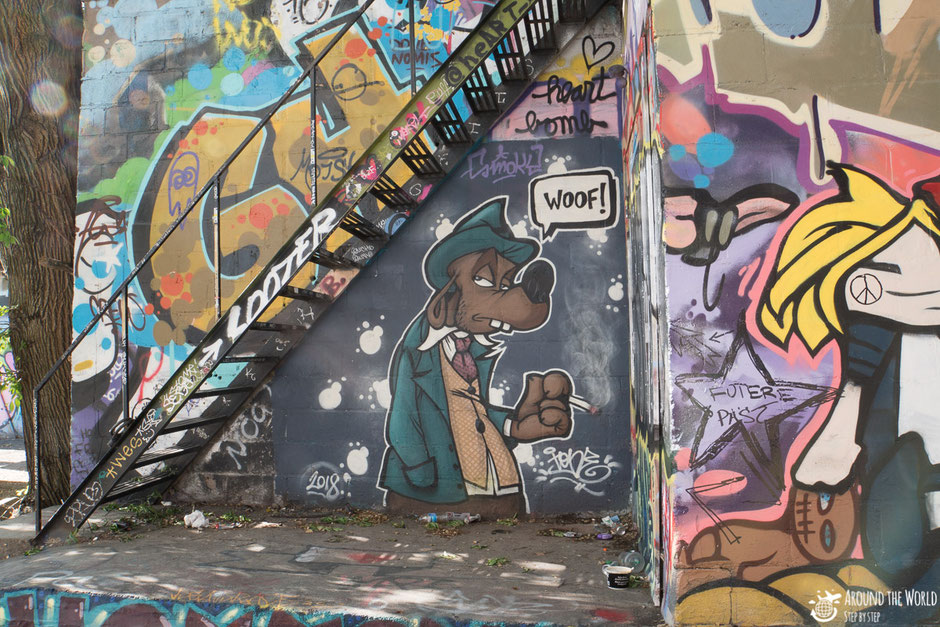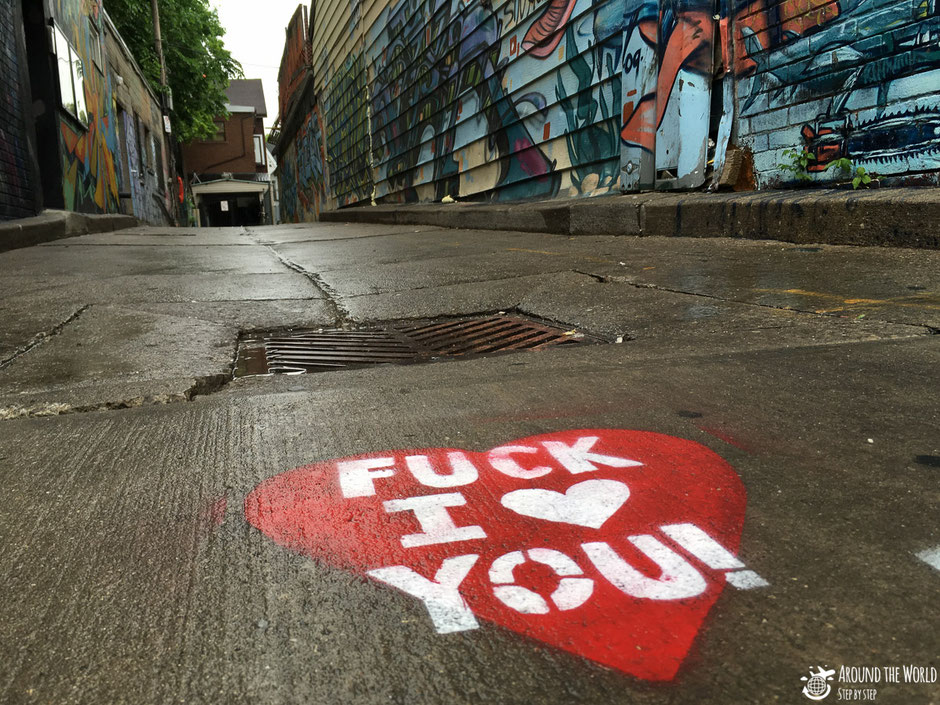 Since our Airbnb was close we visited this area a couple of times.  There are many restaurants, thrift stores(expensive though) and market places. There is  sometimes live music and bars and ice cream & coffee shops. It has a mix of cultures and verities of kitchens. Is not that big, just a couple of street.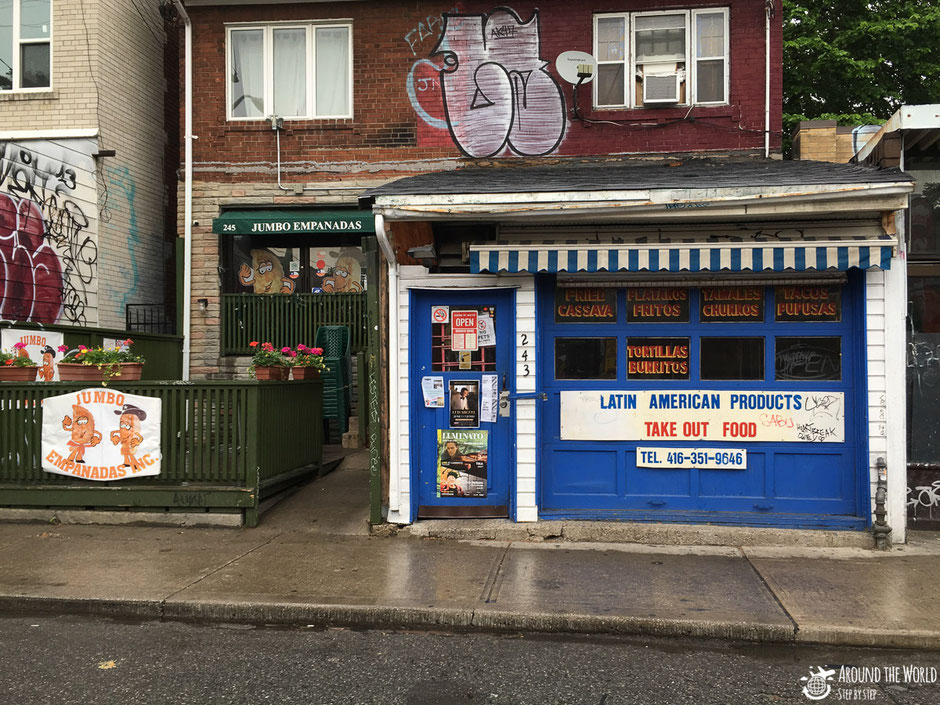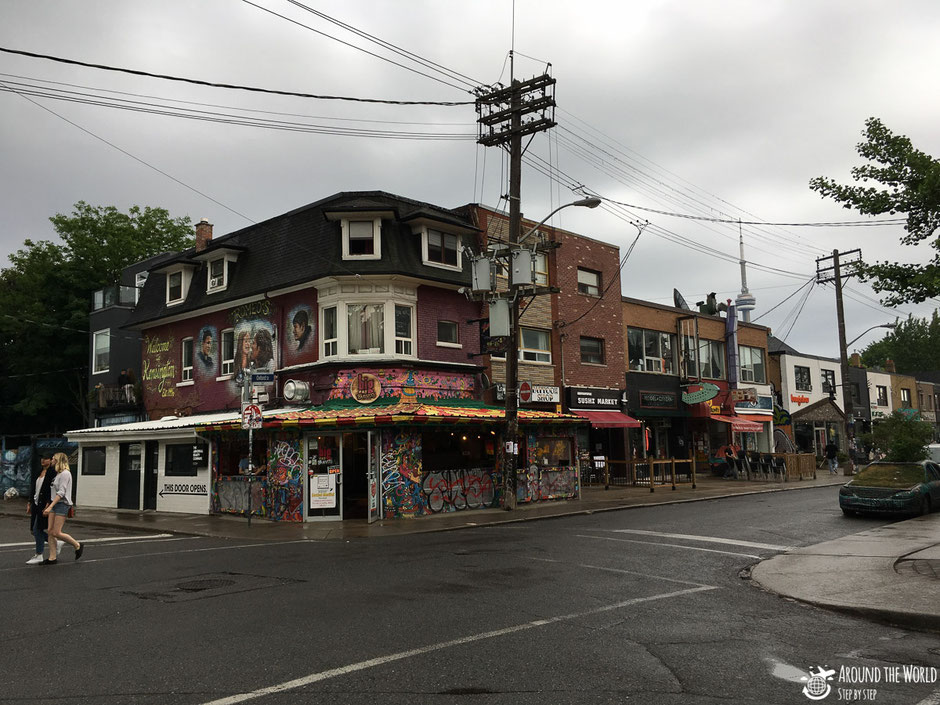 One of the things that caught my attention while walking around this area was that I show many  sings like the ones below. A quick research on the internet and I learn that Neighbourhood Watch is simply a program of neighbours watching other neighbour's property during times when burglaries are likely to occur.
The Distillery District is a commercial and residential district in Toronto, Ontario, Canada. Located east of downtown, it contains numerous cafés, restaurants, and shops housed within heritage buildings of the former Gooderham and Worts Distillery. 
It remains me a little bit to Hamburg around the neiborhood of Ottensen there are many of old fabrics places now now reused for other purposes
I enjoy Toronto, and I probably will go back at some point since I want to discover Canada more in deep. Still quite a few things to see in the city like the Toronto Islands. 
For a nice view of the skyline from down town Toronto I recommend the Trillium park, from where I took the pic below.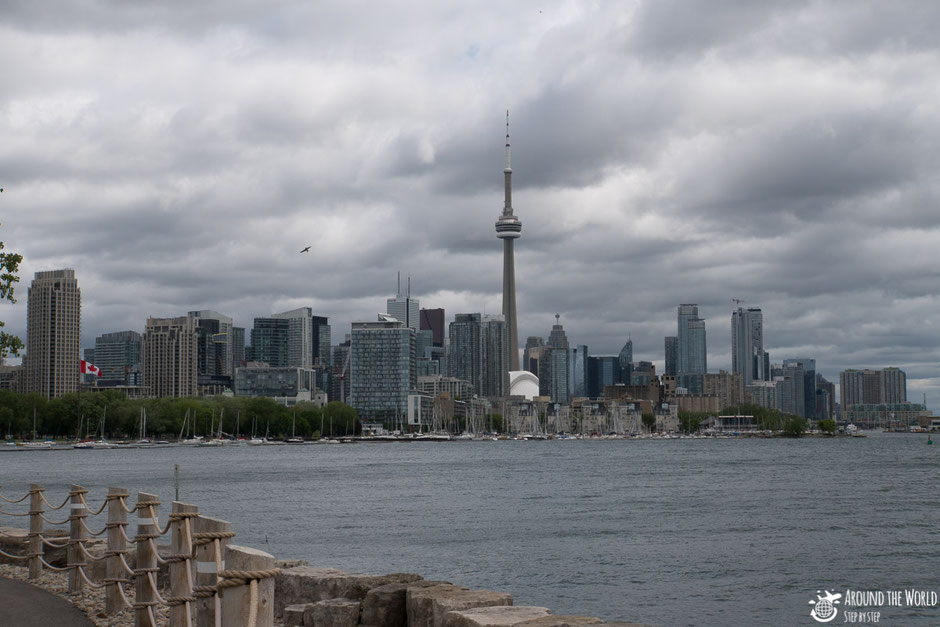 ---
Bellwoods Brewery: for craft beer lovers, they have 2 locations.
Birreria Volo: Craft beer and Italian bites with a lovely backyard. Located in little Italy.
Steam Whistle Biergarten & Tap Room: Close to the CN tower and the water side. Just one option of beer if I remember correctly. 
Spacing Store:If you want to buy not the typical souvenir this is your place.Located in 401 Richmond Street West(a restored, heritage-designated, industrial building turned arts-and-culture hub). I you want to buy not the typical souvenir this is your place. Also the whole building is amazing to visit.
---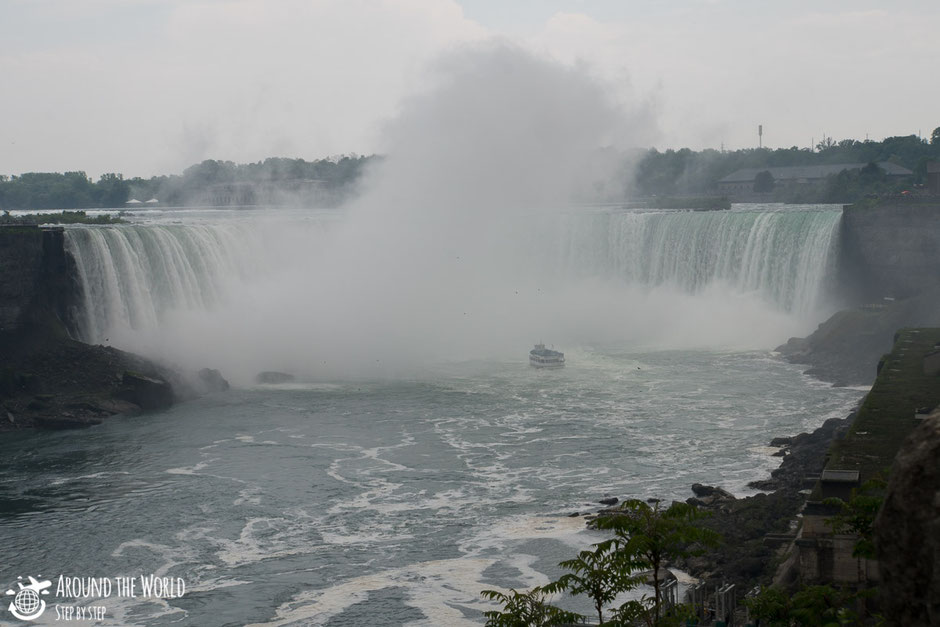 Niagara falls are 1,5h away from Toronto by car which made it perfect for a day trip. Our impressions when we arrive in the falls area is like we were in an amusement park, hotels, restaurants…. I was expecting something more wild, maybe because 2 years before I was visiting the Victoria falls.
From the many activities that you can join we chose the Maid of the Mist, this is a twenty minute boat ride on the Niagara River that gets you close to the 3 waterfalls. Ponchos are provided, you will get wet… I'm happy that I brought with me my Go pro, the pictures close to the Horseshoe Falls,  are horrible, but at least I was able to took some during the trip, and a video. After the trip we took a walk along the falls. 
The views of Niagara Falls from the Canadian side are stunning but if you want to get closer to the falls than you should visit them from the American side just crossing the bridge.
On the way back to Toronto we stopped in the lovely village of Niagara-on-the-Lake, by the time we arrived the Fort George National Historic Site was close but it was a nice walk. The USA was so close!!!